The new 746-square-foot space at 9 Queen's Road Central was designed by Abloh, who trained as an architect, and reflects his street-meets-luxury signature style.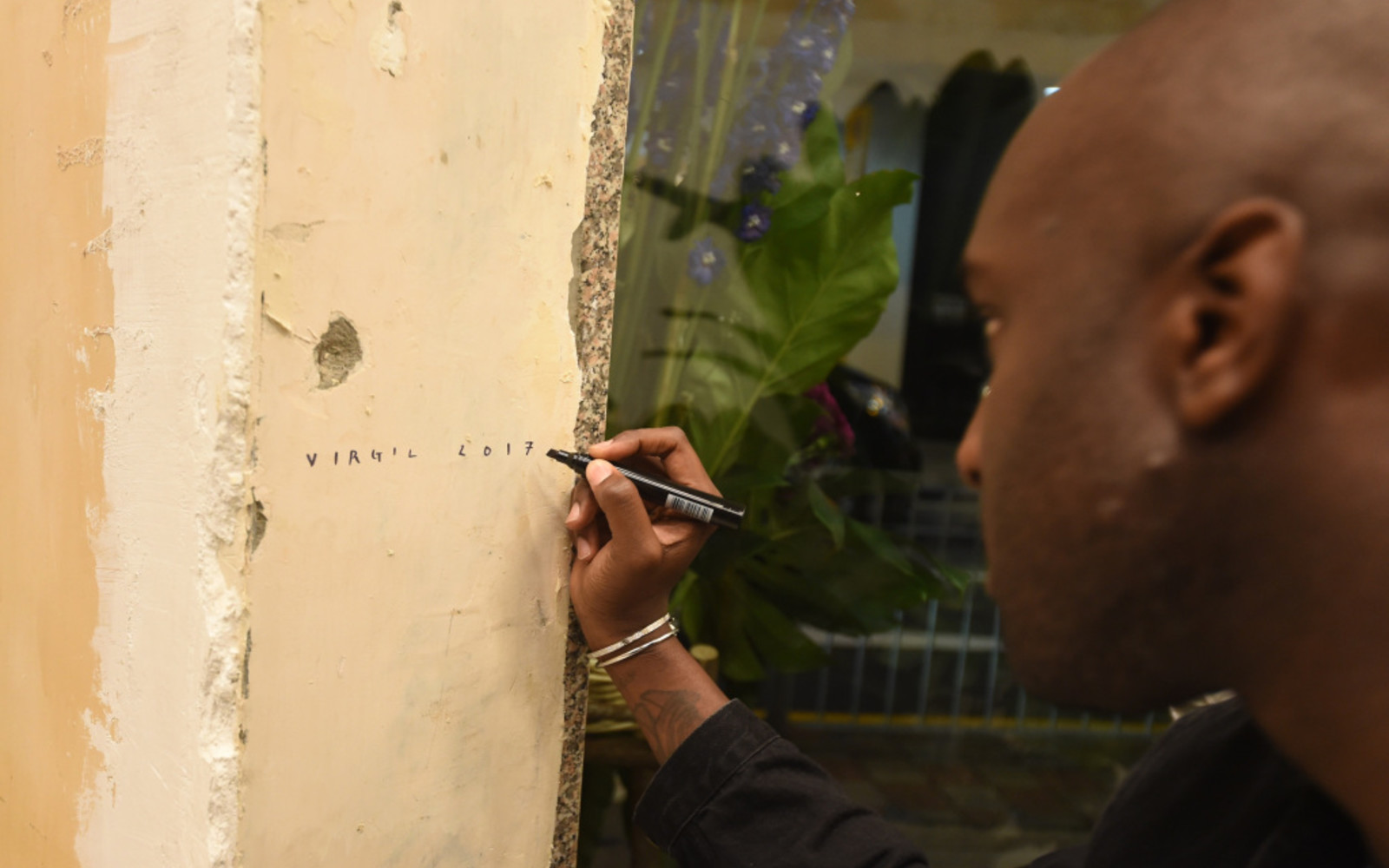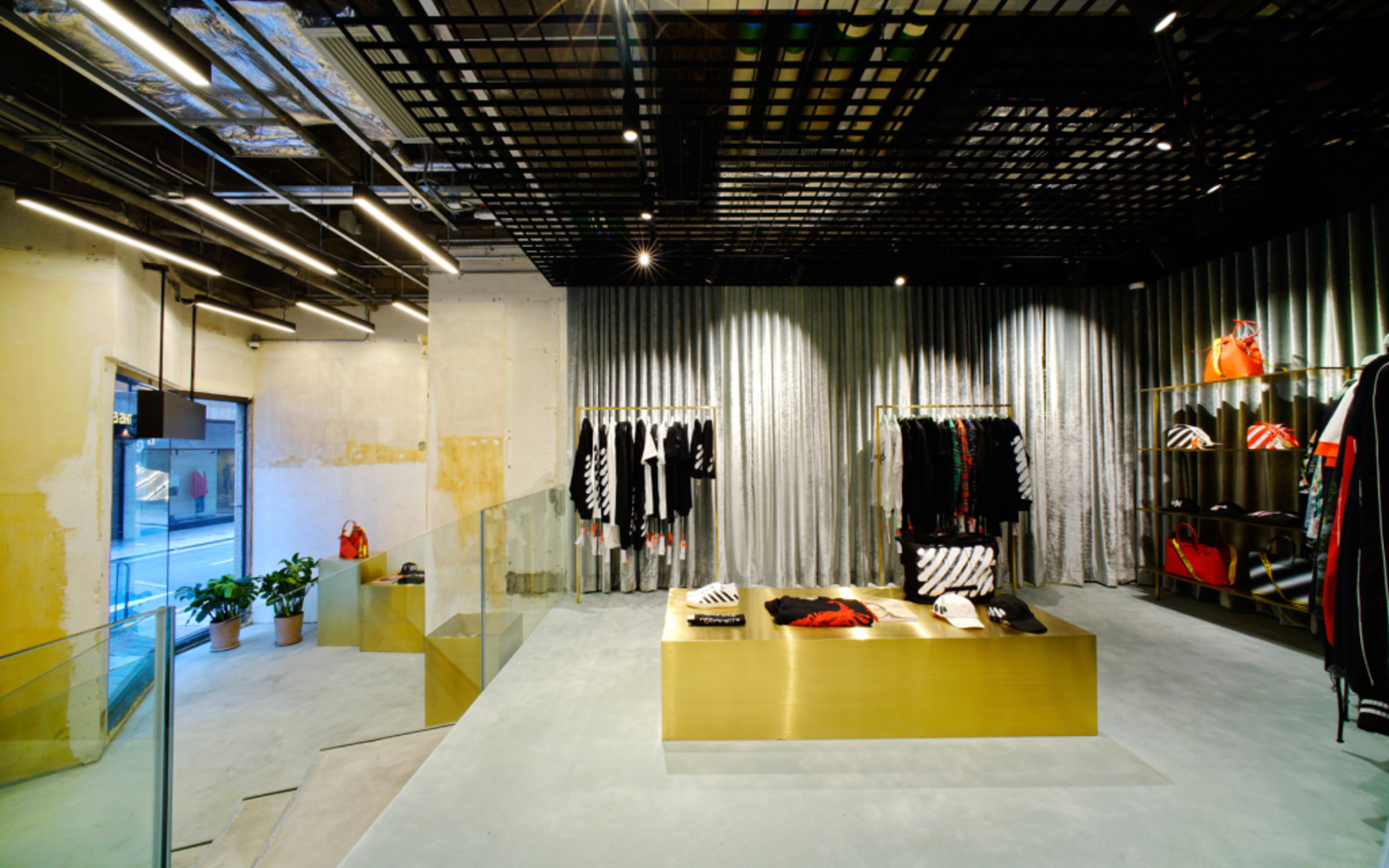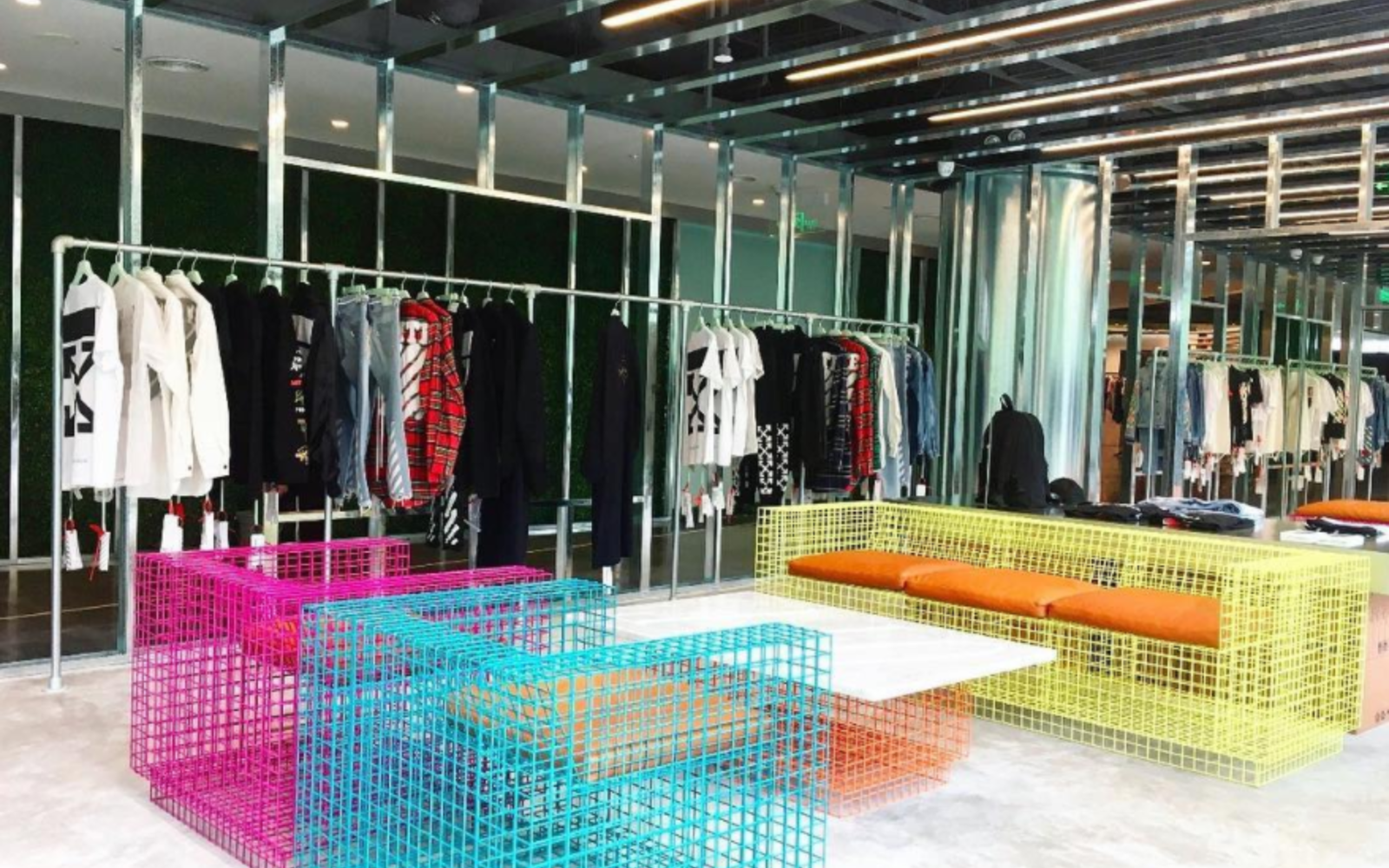 Virgil Abloh has China on his mind. Fresh from dressing top Chinese model Liu Wen for the Met Gala, the Off-White designer journeyed to Hong Kong and Shanghai this week to open stores in both cities.
"The concrete is sort of broken and feels like a bomb shelter more than a store," Abloh said. "It's like an odd-shaped floor plan. There's a lot of things that made it nonideal, so what we did was embrace all those things, and ultimately made a store that is quite unique. It's sort of split in half, where one part is refined and finished and the other part is unfinished."
Off-White™ Shanghai flagship store titled "STRUCTURALLY SOUND" rooms made of wall-less metal studs and audio design of nature sounds. The space also features the latest Off-White™ furniture collection.