'Per ottimizzare il tempo spesso prendo un cappuccino e un cornetto take away e vicino casa mi soffermo in Piazza Oberdan a cercare libri antichi e cataloghi vintage da cui traggo molta ispirazione'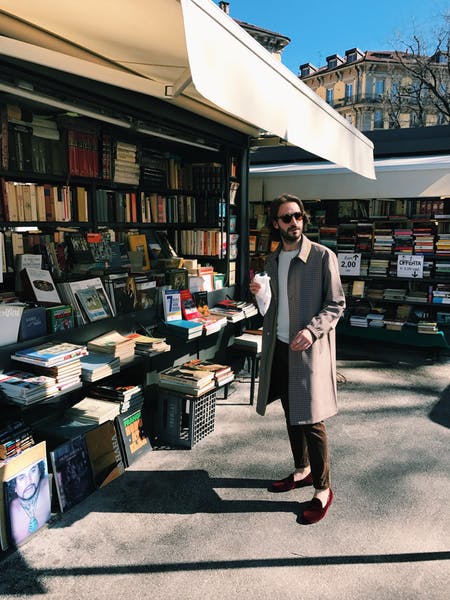 Nicolò Beretta, the young founder and creative director of the shoes brand Giannico, talks to L'Officiel Italia about his daily life.
"From brains to paper. Tornato nella mia casa-studio sono pronto per trasferire su carta le ispirazioni raccolte durante questa giornata."